Drug Testing Is A Top Priority With The INBF/WNBF.
The backbone of the INBF/WNBF reputation is the strict adherence to stringent drug testing.  We place the highest importance on ensuring that athletes are drug-free, so as to ensure fair competition at each and every event World Wide.
Please read all supplement ingredients carefully!  Athletes are responsible to be vigilant about their supplement use.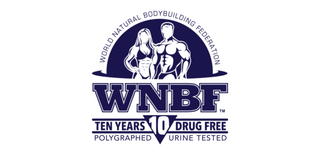 The Use Of Drugs Is Strictly Prohibited.
All INBF/WNBF athletes must be ten (10) years drug-free of prescription/pharmaceutical hormones on the banned substance list and two (2) years free of over-the-counter hormones, pro-hormones or banned substances listed or their chemical counterparts unless otherwise noted, prior to their first INBF/WNBF competition.
LIST AMENDED JANUARY 1ST 2021
PLEASE NOTE:THE FOLLOWING SUBSTANCES AND RELATED COMPOUNDS ARE BANNED BY THE WNBF AND INBF, AND THEIR USE CONSTITUTES GROUNDS FOR DISMISSAL FROM WNBF AND/OR INBF COMPETITIONS AND SUSPENSION FROM MEMBERSHIP PRIVILEGES IN THE ORGANIZATION FOR A PERIOD OF TEN (10) YEARS FROM THE FAILURE DATE.
The presence of any banned substance in the urine, regardless of the cause, is ruled as positive and considered a failure.